Bell Star MIPS DLX helmet - designed for street or track
The Star MIPS is Bell's excellent technology to improve protection for our brains, it has Swedish-engineered Multi-directional Impact Protection System fitted.
The Bell Star MIPS supplants the regular Star in Bell's line, and its primary feature is the MIPS liner that is designed to rotate slightly inside the helmet to reduce the amount of energy transferred to a rider's brain. It's connected to the EPS liner by four elastomeric bands to provide 10-15mm of movement in all directions, absorbing rotational-impact energy from angled impacts.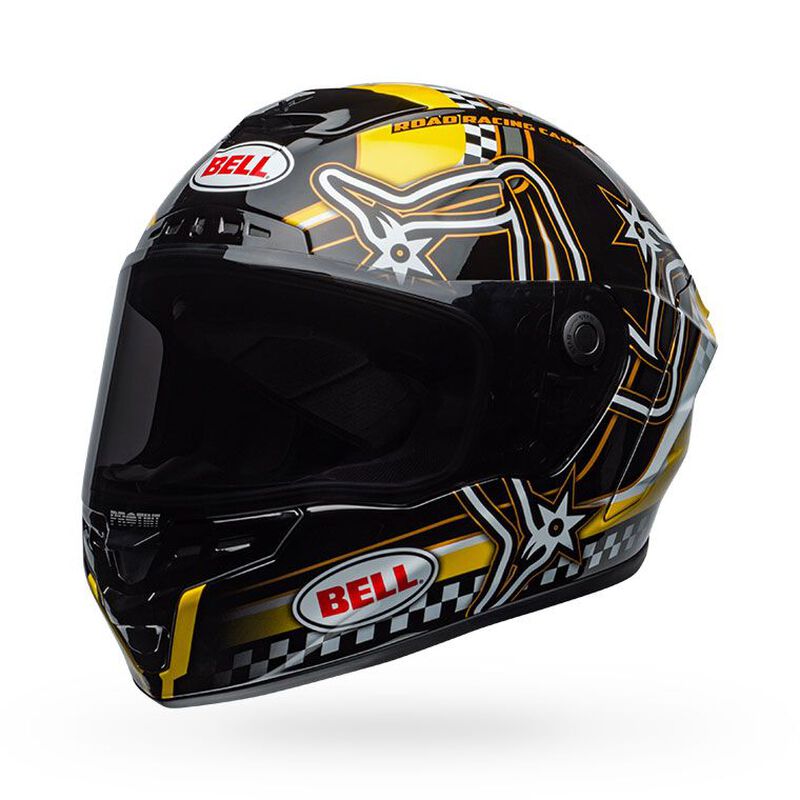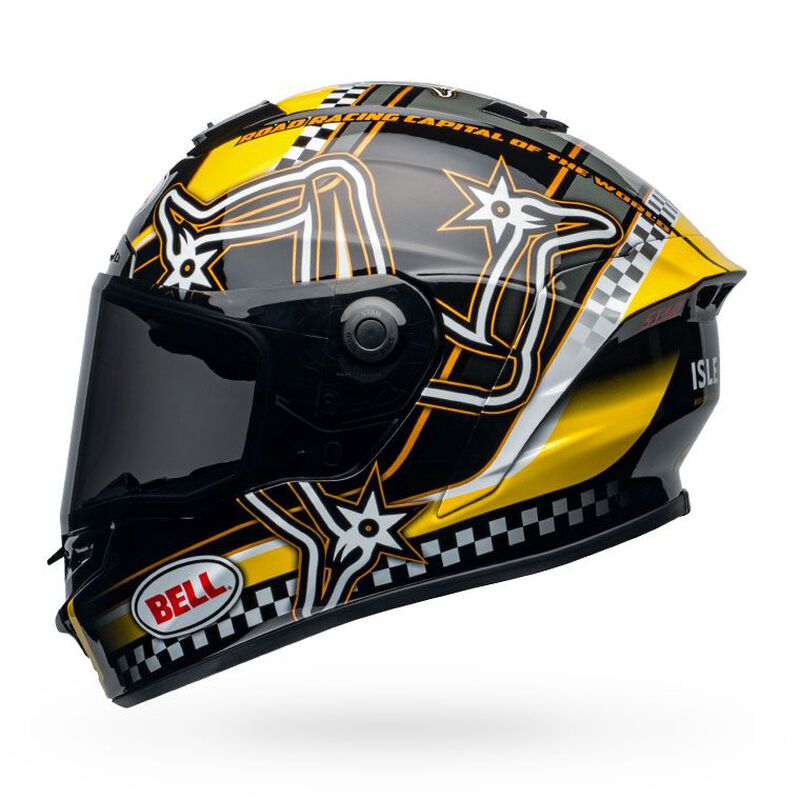 DETAILS
TRACK TESTED
Introduced back in 1967, the first full-face helmet on the market, the Bell Star has long represented the standard in head protection, and it has inspired an industry to pursue the science of head protection. The Star is the continuing evolution of that original ethos, and more. Drawing our inspiration from the essential needs of the modern racer, and loaded with quality features – TriMatrix composite shell, MIPS energy management, XStatic liner and Panovision Class 1 optics - it's a complete rethinking of what a race helmet should be. Includes Bell ProTint™ Photochromic Shield.
 SPECS
MIPS
MIPS ENERGY MANAGEMENT SYSTEM
EYEWEAR COMPATIBLE
EYEWEAR COMPATIBLE
SHIELD TYPE
BELL PROTINT™ PHOTOCHROMIC SHIELD TECHNOLOGY
SHELL TYPE
TRIMATRIX COMPOSITE SHELL CONSTRUCTION
SPORT
POWERSPORTS
CHEEK PAD
MAGNEFUSION MAGNETIC CHEEK PADS
INTERIOR/LINER TYPE
X-STATIC XT2 SILVER LINER
GENDER
UNISEX
ELECTRONICS COMPATIBILITY
INTEGRATED SPEAKER POCKETS
CERTIFICATION

DOT

SNELL M2015
From the research provided, the MIPS system genuinely does reduce the effects of rotational energy on the brain, and Bell says its research indicates a 30% reduction in the energy affecting the brain. It's truly one of the few innovations in helmet design over the past several decades and will certainly become more prevalent in helmets as time goes on. If you're having a difficult time visualizing how MIPS works, take a look at the video below.
Check out more info here on Bell Star technology video.
An excellent helmet for choice and well priced if you are wanting to upgrade or perhaps its time for a change. Bell helmets since 1954.
Want one?
Check out more here 
// <![CDATA[ amzn_assoc_tracking_id = "mybike00-20"; amzn_assoc_ad_mode = "manual"; amzn_assoc_ad_type = "smart"; amzn_assoc_marketplace = "amazon"; amzn_assoc_region = "US"; amzn_assoc_design = "enhanced_links"; amzn_assoc_asins = "B07TXCZ3HB"; amzn_assoc_placement = "adunit"; amzn_assoc_linkid = "0012224bd857a41011de257a3da21518"; // ]]>